22. November 2022, 2.00 p.m.
Workflow, main-part in the production
How to organize your production digitally and efficiently
The potential for saving in conventionally organized production is huge. With Klaes e-prod, our software solution for the digital organization of your production, you can fully exploit this potential! Because you will not only save paper, but also an enormous amount of time. Find out how easy it is to reduce the costs and time involved in your production to a minimum with Klaes e-prod in our free web presentation with Achim Binder (Klaes) and Florian Jehle (Sebnitzer Fensterbau) on November 22nd at 2.00 p.m.(local time: Europe/Berlin).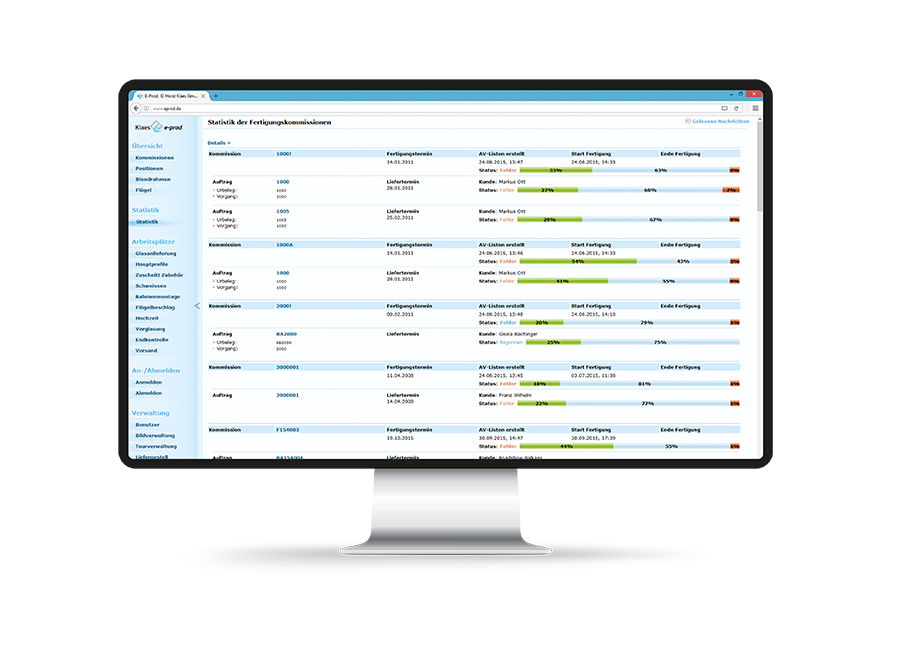 Efficient production with Klaes e-prod
Printing and passing on production papers, manually searching for accessories for the window - and if changes are made to the order, it all starts over again.
With Klaes e-prod you organize your window and door production efficiently and fully digitally! Searching for materials will no longer be necessary. Klaes e-prod knows exactly where, for example, the glass for sashes or the loose accessories for special orders can be found. With a few mouse clicks, your employees have the latest information on their monitors. And at any time, you have a quick and complete overview what is going on in the workshop.
In this event you will learn...
• How industry 4.0 becomes possible with Klaes e-prod
• Wich are the most important e-prod workstations for your workflow
• How to increase your productivity through optimal information flow
• How Klaes e-prod makes the organization of your production more flexible
• How you implement the rationalization step by step
• How your production becomes completely paperless
• Wich other useful functions Klaes e-prod offers
• How much time and money you can save
We look forward to meeting you!
Achim Binder - Klaes
As head of Technical Sales Achim Binder advises and supports our customers and interested parties optimally in the optimization of their business processes . He has been part of the Klaes team for more than 20 years and therefore has a wealth of experience from the implementation of many projects at a wide variety of companies.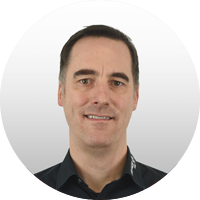 Florian Jehle - Sebnitzer Fensterbau
Florian Jehle from Sebnitzer Fensterbau presents the advantages of Klaes e-prod. He provides interesting first-hand information and reports on numerous useful functions.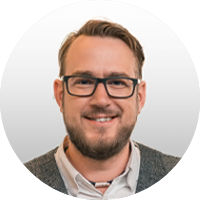 Registration closed
The registration for this web-presentation was possible until November 18th, 12.00 p.m. and therefore is now closed.
You would like to be the first one to be informed about new event dates? Just register for our newsletter: