Klaes webtrade
Your Trading Program on the Internet
---
Offer your component traders a very easy software solution that allows you to create quotations, orders and invoices!
With Klaes webtrade, you don't create your branch on the internet only for private customers, but you also provide an individual access to your webshop for your traders. It can be combined with a trade program which is easy to handle.
All relevant data is already allocated. This will save you a lot of work and your traders can work with the solution already after an instruction of 1–2 hours. With the trade program, your traders record and manage their own projects in your webshop. Via the dashboard, your traders always have an optimal overview of the current projects. In addition to the products you offer through your webshop, your traders also have the option to record "free" articles.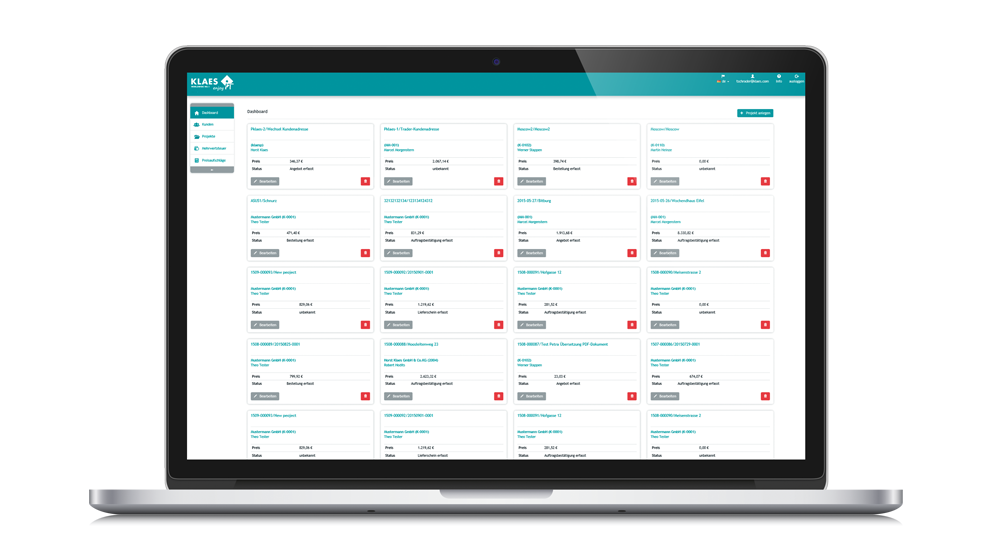 Becoming curious? We would like to present you Klaes webtrade during a face-to-face conversation.
Contact us for an individual consultation and experience the potential of the trade solution live.
Arrange an Individual Consultation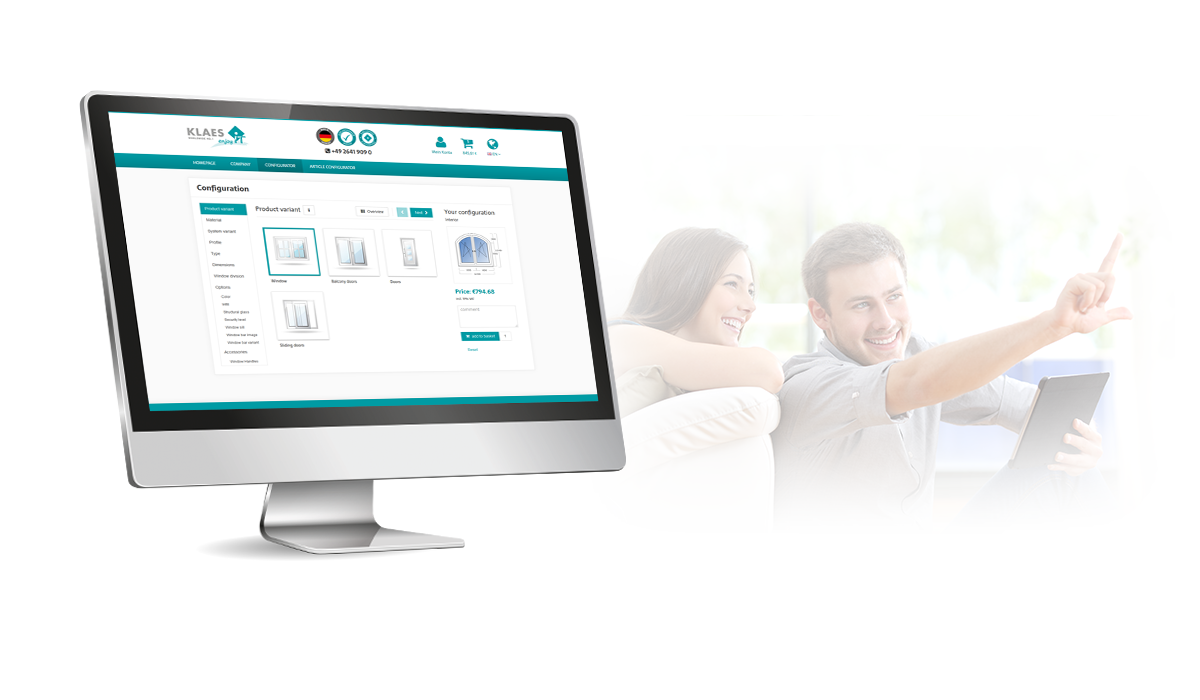 Do you have only private customers to whom you want to offer your products on the internet?
Then the Klaes webshop is your solution! Open your online branch – without programming knowledge!
Discover the Klaes webshop